WE ARE PROUD TO INTRODUCE YOU TO…THE CALYPSO! OUR BRAND NEW 2022 51ft SNORKEL ONLY BOAT!
Looking for an all inclusive snorkeling boat? This is the start of an incredible underwater journey. With the best snorkel sites and friendly
staff. We at Silent World would like to introduce you to our brand new 2022 boat, The Calypso. It is perfect for you and your snorkel buddies to make a splash! The Calypso is a 51' Corinthian with plenty of room for your family and friends to make your Florida Keys visit a memorable experience. Whether you are visiting the beautiful Florida Keys long term, a quick getaway or a local looking for a day out on the water. Our snorkel experience is something you cannot miss out on. Our all inclusive boat provides fruit slices, water and a cooler for outside snacks and drinks. We take pride in being an eco-conscious dive shop and protecting our only living coral barrier reef in the continental United States by supplying FREE reef safe sunscreen. We cannot wait for you to meet the Calypso!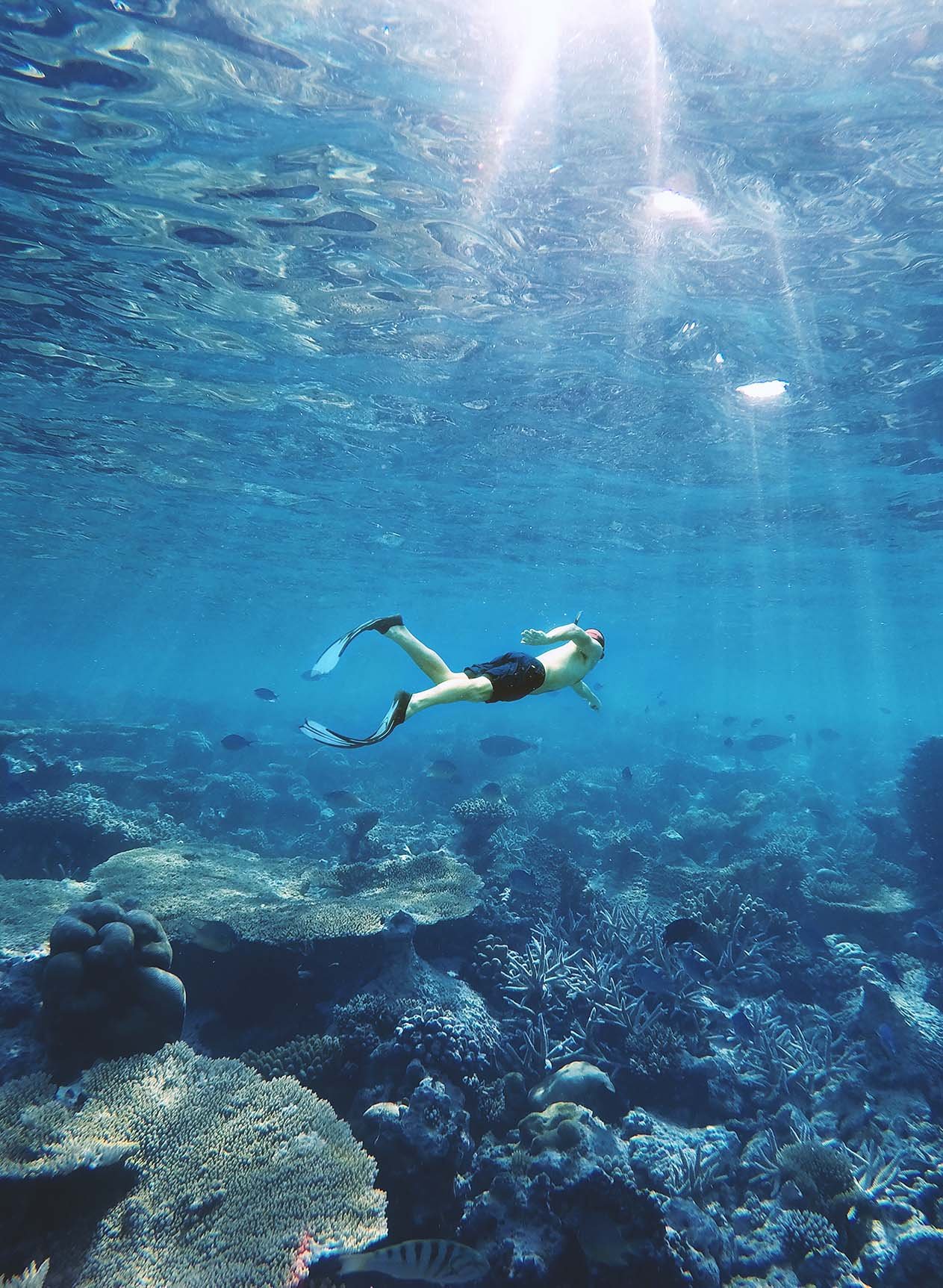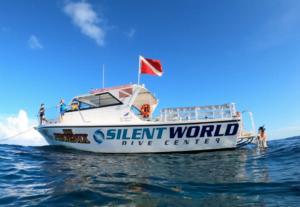 What requirements are needed to snorkel?
Make sure to be a "good" swimmer. This is defined as being able to swim in the ocean without assistance from others or flotation devices for extended periods/distance.
Minimum age allowed on the Silent World Scuba boat in any capacity is 5 years old.
Please Note: We do not "guarantee" a particular dive site. If weather/conditions or other factors arise, the Captain may select alternate locations for the best experience!
Snorkeling Rates
(Price varies depending on snorkeler or passenger seats on boat)
Check In Times: The Calypso
Morning Trips: 8:15am
Mid Morning Trip: 11:15am
Afternoon Trip: 2:15pm
Check In Times: The Phoenix
Morning Trips: 7:45AM
Afternoon Trips: 12:15PM
How To Get Started
You can reserving your spot on our boat through our Online Booking System or Call Us: (305)-451-3252 to book over the phone.