Explore Key Largo Scuba Diving
Let Silent World take you on an underwater journey through North America's only living coral barrier reef!
Scuba Dive Florida like you never have before
Whether you are visiting the Florida keys on vacation or a local looking for some time in the water, scuba diving in Key Largo with Silent World is an amazing adventure that you can't pass up! Located about 60 miles south of Miami, Key Largo lives up to its name of the "Diving Capital of the World," as it is a bucket-list item for thousands of scuba divers. While scuba diving in the Florida Keys, you can explore the only living coral reef in North America and a wreck site in the pristine waters of Key Largo. Connect with nature and feel your stress melt away during your four-hour trip.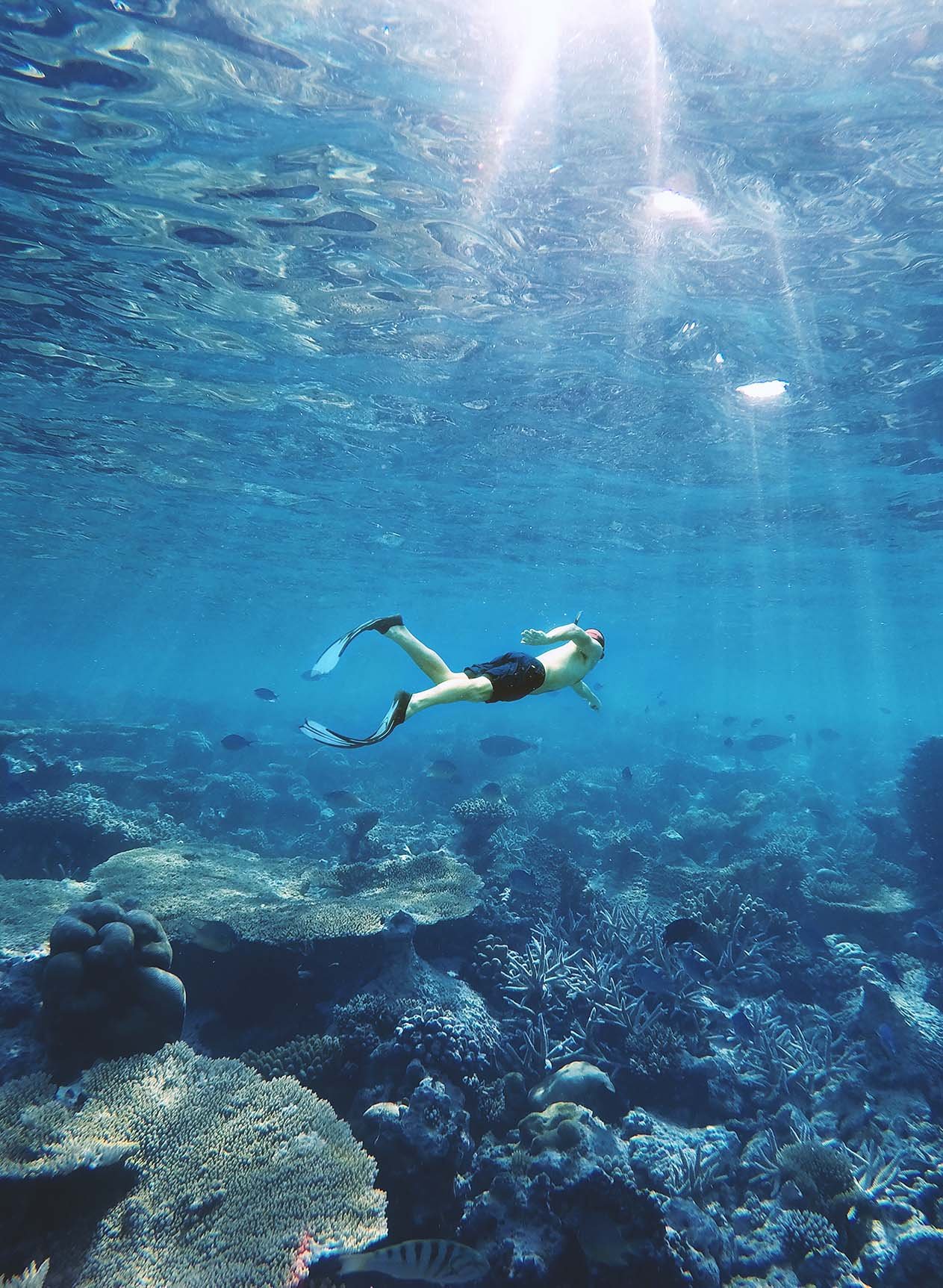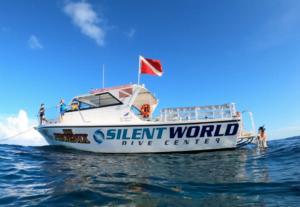 What requirements are needed to Scuba Dive?
We know you can't wait to do some Key Largo scuba diving, and we can't wait to accompany you! Silent World is committed to your safety, so we have a few requirements for scuba diving:
Make sure to be a "good" swimmer. This is defined as being able to swim in the ocean without assistance from others or flotation devices for extended periods/distance.
You must have gone diving within the past 12 months. If you haven't, we require a refresher course before you dive with us.
you must have proof of scuba certification. If you don't have it with you, a Silent World staff member can look up your certification online.
Minimum age allowed on the Silent World Scuba boat in any capacity is 5 years old
Book your scuba excursion now!
Please Note: We do not "guarantee" a particular dive site. If weather/conditions or other factors arise, the Captain may select alternate locations for the best experience!
Scuba Diving Rates
Full Equipment Rental: $129.95
(Includes boat fees, BCD, regulator, tanks, weights, mask, snorkel, fins and wetsuit)
Tanks & Weights Only: $99.95
(Includes boat fees, tanks, weights)
PADI Scuba Guide: $60.00 - $90.00 (Additional price to diving rates above. Price will vary depending on the number of divers being guided. - Private guides available, if selected.)
-Scuba Guides MUST be hired if you are a solo diver. No divers are allowed to dive alone.
Check In Times: The Phoenix
Morning Trips: 7:45AM
Afternoon Trips: 12:15PM