Get Your Scuba Certification in the Dive Capital of the World
Get your scuba diving certification with the PADI Open Water Diver course – the world's most popular and widely recognized scuba course. Millions of people have learned to scuba dive and gone on to discover the wonders of the aquatic world through this PADI course. Doing it here in Key Largo will open up worlds of opportunity for you to scuba dive through amazing underwater beauty.
The PADI Open Water course consists of three main phases:
5 Online Knowledge Development sections (eLearning Code) to learn the basic principles of scuba diving.
Confined Water session to learn how to use your equipment and practice your skills in a controlled environment
4 Open Water Dives to apply the skills you learned during confined and to explore!
How To Get Started
Like all of our PADI Courses, you can start now by booking your PADI Open Water Diver course online. Please keep in mind this is a 2 DAY course and you will need to schedule a second boat trip with us for the day after you start your course. Please call the dive shop to confirm availability and to schedule the second part of your course.
Course Duration: 2 Days
To enroll in this course or the Junior Open Water Diver course, you MUST be 10 years or older. You should be in good physical shape and be able to swim. You must complete a medical questionnaire and if necessary, see a physician to confirm you are fit to dive. No prior experience with scuba diving is required. This is the entry-level certification for PADI scuba diving.
What Will Your Schedule Look Like?
This is a 2-day course – The PADI eLearning code is sent to complete course materials once a student is booked in our system.
(Reminder: 18 hours are required after scuba diving before flying)
Before Class: PADI E-learning materials completed, Medical questionnaire approved and waivers signed

Day 1 – Morning: Meet with your instructor at the shop to complete a quick review and any paperwork that still needs to be filled out. Afterwards, you and your instructor will gather equipment and head to our confined water location to complete your swim tests and initial skills.

Day 1 – Afternoon: Complete your first open water dives off of our boat with your instructor

Day 2: Last two open water dives , either a morning or afternoon dive trip.
What Will Silent World Provide?
Professional staff members and instructors to guide you through your course.

All the scuba related equipment you need for the duration of the course. To include: mask, snorkel, fins, buoyancy control device (BCD), regulator set, scuba tanks, and weights.

Price includes – ​Everything you need to become certified: academic materials, PADI Professional Instructor, pool session and all four open water dives (to include related fees), & scuba-related equipment.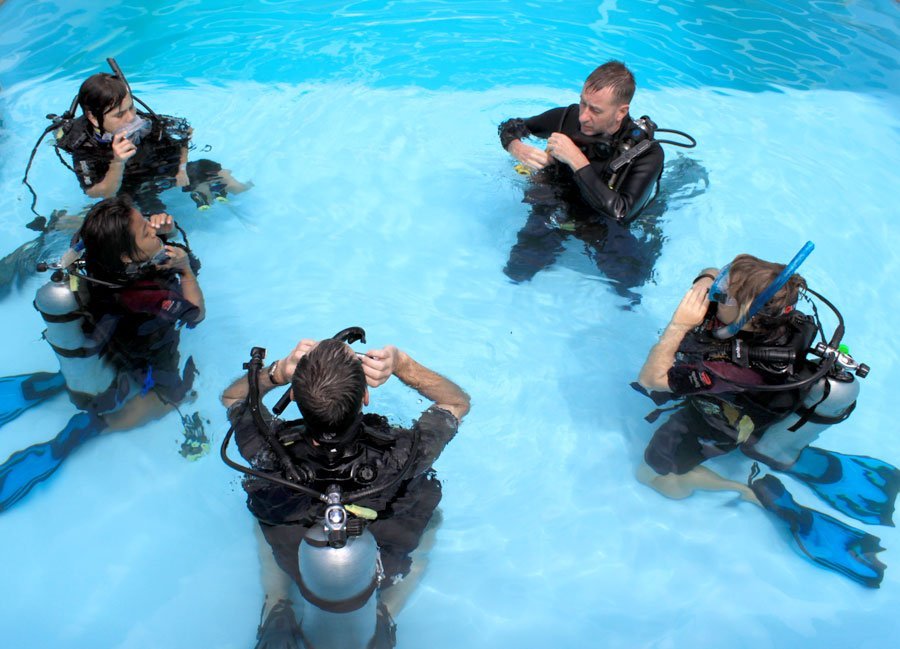 Open Water Diver Course Rates – $499.00 + $125.00 (PADI e-Learning Code Fee)