Our Course to Get You Up and Running Again
Haven't been scuba diving lately? Feeling a bit rusty? Want a PADI Pro to help sharpen your skills?
If you answered yes to either of those questions, then the Scuba Review program is just the refresher you need to hone your knowledge and skills. One of our instructors will get you in the water having fun and feeling comfortable again.
It's quick and easy, and a good way to prepare for your next PADI course or get ready for an adventure before your next diving vacation. Any certified diver who needs a refresher, pre-travel update, pre-assessment for a continuing education course or an upgrade from Junior diver can complete a Scuba Review.
Benefits of Regular Scuba Recertification Courses
Staying updated with your scuba skills is more than just a safety measure—it's a way to enhance your diving experiences. Here are reasons why regular scuba refresher courses can be essential:
Skill Retention: Like any skill, the techniques of scuba diving are best retained through regular practice. Scuba recertification courses ensure you don't forget critical safety procedures.
Confidence Boost: Being reminded of your skills can significantly increase your confidence underwater, allowing you to focus on enjoying your dive.
Equipment Familiarity: Dive gear can evolve. Scuba recertification courses keep you acquainted with the latest equipment and best practices for use.
Updated Safety Protocols: Safety guidelines and protocols might be revised or updated. Regular training ensures you're always in the know.
How to Start
You can start now by purchasing our PADI Reactivate/Refresher Course through our online booking system. Once you've purchased your PADI course, please give the dive shop a call to officially schedule your Reactivate/Refresher Course.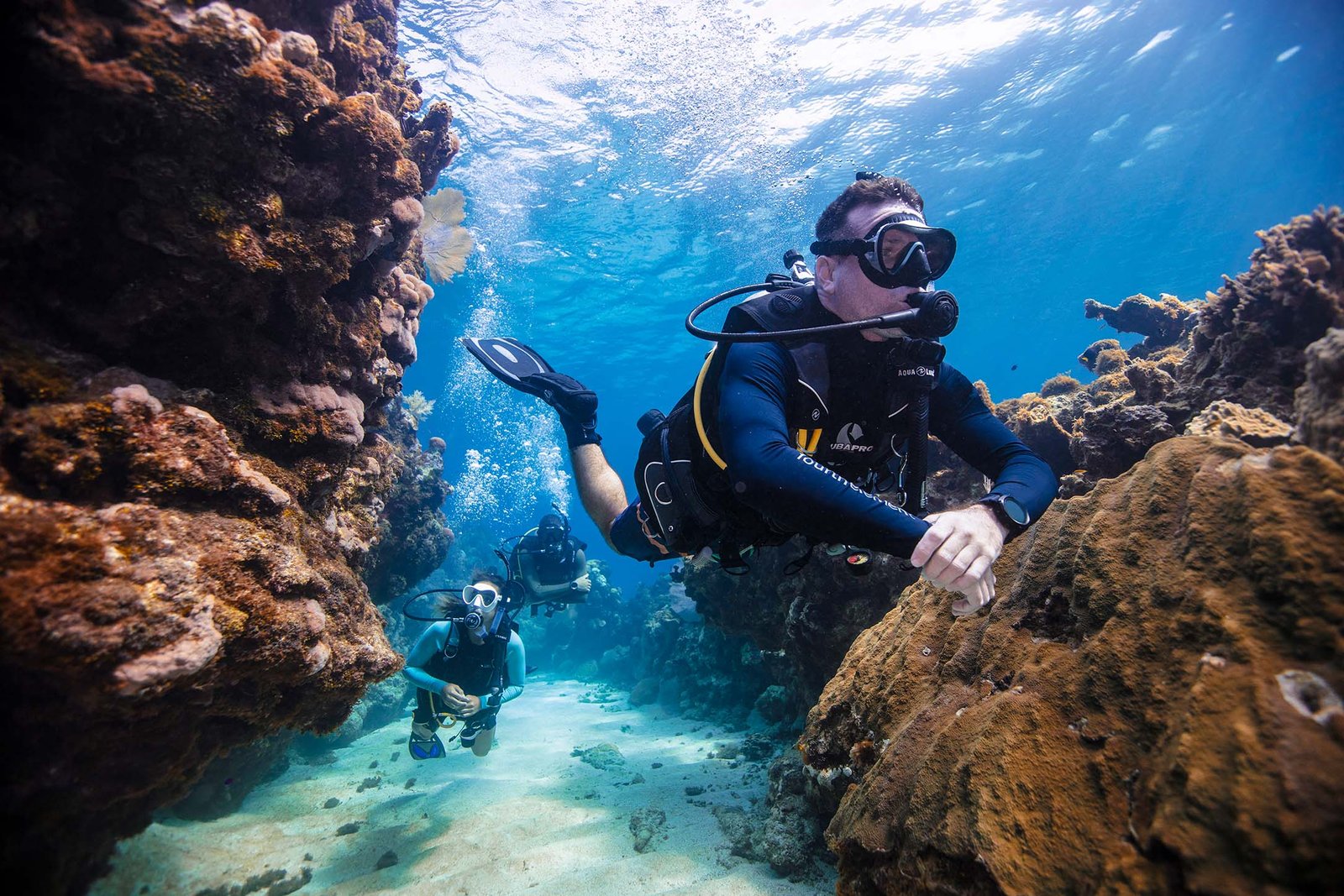 What Will You Need
Review the PADI Medical Form
ALL scuba related equipment is INCLUDED in the price.
(Buoyancy control device (BCD), regulator set, scuba tanks, and weights.)
Make sure to be a "good" swimmer. This is defined as being able to swim in the ocean without assistance  from others or flotation devices for extended periods/ distance.
(There is a swim and float test done as part of the Open Water course, including continuously swimming 200 meters without mask, fin, or snorkel and a 10 minute float test.)
What will your schedule look like?
All-in-One Option (One Day ONLY):
9:00 AM – Pool confined water skills session.
12:15 PM – Boat check-in for afternoon two tank boat dive trip.
Two – Day Option:
Pool session on one day during regular business hours with a 2-tank boat dive trip on a separate day.
What will Silent World provide?
Professional staff members and instructors to guide you through your course.

All the scuba related equipment you need for the duration of the course. To include: mask, snorkel, fins, buoyancy control device (BCD), regulator set, scuba tanks, and weights.

Price includes – ​Everything you need to refresh your scuba diving skills: PADI Professional Instructor, pool session, scuba related equipment, academic material and two open water dives (to include related fees).
Scuba Recertification Course Dive Environment
Key Largo offers some of the most stunning dive sites in the world. As you embark on your scuba recertification course, here's what you can expect from the underwater environment:
Vibrant Marine Life: From playful dolphins to colorful coral reefs, Key Largo boasts a rich marine biodiversity waiting to be explored.

Clear Visibility: The clear waters of Key Largo provide divers with excellent visibility, making it perfect for both beginners and seasoned divers.
Diverse Dive Sites: Whether you love wreck diving or exploring underwater caves, Key Largo has a range of dive sites catering to different interests.
Scuba Recertification FAQs
The PADI Refresher Course is designed for certified divers who may have taken a hiatus from diving and feel the need to refresh their skills. If you're planning a dive trip after a long gap, or if you feel uncertain about any of the essential dive skills, this course is ideal for you.