Our Goal and Mission
Whether it's your first time in the water, jumping in for a leisurely dive or planning something deep, our on-site instructors, crew and captains are always willing to roll up their sleeves and help make your trip memorable. We take pride in our reputation for providing great service and a great diving experience.
We have some of the best staff in the industry and we always treat our customers like family. Our dive boat keeps with the philosophy of a less crowded, stable vessel so we have the ability to meet your needs and keep your experience with us as stress free as possible. We look forward to meeting you or welcoming you back to our little piece of heaven.
No Crowds Ever
No Crowds! Maximum of 16 divers at a time! No Rush! You will get at least an hour at each site.
We provide complimentary drinks, filtered water and coolers to make your trip as comfortable as possible. Daily dive and snorkel trips to Pennekamp Park and the Florida Keys.
Custom private charters and itineraries available daily. We cater to everyone Scuba divers, Snorkelers, and Freedivers.
5 Star PADI Training Center
Silent World Scuba is a PADI 5 Star Instructor Development Dive Center. We can train you from Open Water Diver through Scuba Instructor. Since we love what we do, you are assured of having a great time with Silent World Scuba.
For a new adventure or for a new career, we can meet your dive training needs. Diving in the beautiful Florida Keys National Marine Sanctuary that hosts beautiful reefs and aquatic marine life for your enjoyment on a daily basis will surely make you want to dive with us everyday.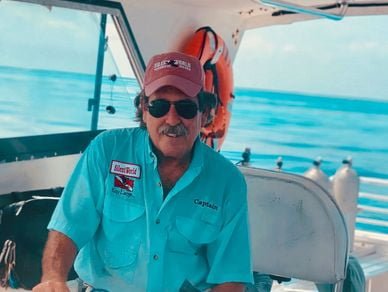 Bob
Captain
Hi I am Captain Bob! Originally from Fort Lauderdale. But I have lived in the beautiful Florida Keys for 50 years. I have been a commercial captain the the Keys for over 30 years…but taking boats to the Bahamas much much earlier than that. But that is a story for in person!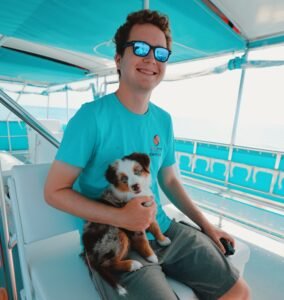 Robert
Captain
Captain Robert Saylor is a Florida Keys native, born in Key West and raised in Key Largo. He has been sailing and diving since age 12 and has run a variety of sailing, sightseeing, and dive charters since getting his captain's license in 2017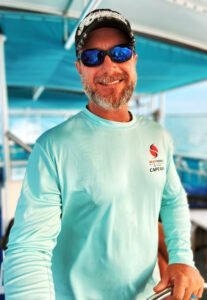 Mike
Captain
Hello, my name is Mike. I was born in Utah and raised in California and Arizona as a child.
I joined the Army at the age of seventeen after graduating high school. I served for twenty two years as a Combat Medic and as a Physician Assistant.
My retirement present to myself was to become a Dive Instructor and teach overseas. My first teaching job was in Fiji, and I spent another year teaching in Mexico. However, Key Largo is my home now and I love to share our reefs with all that come visit our magical island.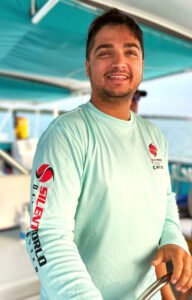 Oscar
Captain
Hello! I was born and raised in the Florida Keys. I was always on and around the water while I was growing up. I began my career working on commercial dive vessels up and down the Keys since 2017. It was supposed to be just a summer job…. Oops. From deep ship wrecks to shallow reefs, I have seen almost everything Key Largo has to offer yet everyday I am still amazed by the beauty of our reefs. Come on out and see what it's all about!
Caesar
Captain
I'm Caesar and I became Dive Certified and began Scuba Diving August 1986. I have been Diving ever since for both work and pleasure. My childhood friend and I used to watch Jacques Cousteau's Under Sea World and as a result became interested in and wanted to experience the undersea world ourselves, so we became Dive Certified.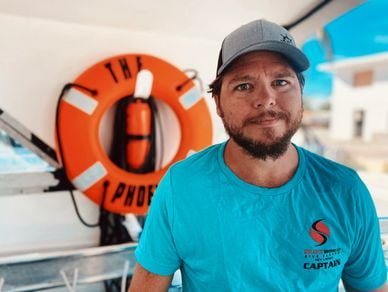 Brad
Captain
Hello future Silent World Dive Center visitors! My name is Brad and I am your friendly Captain or Scuba Instructor. I am originally from Detroit and spent the majority of my years as a Porsche Mechanic from Detroit. However Detroit had one big problem – no sailing, and it was cold…basically always. So I headed south to Sunny South Florida!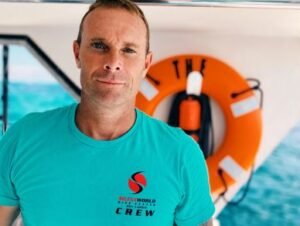 Kevin
Captain
Hey I am Kevin! I was born and raised in Arizona, and married with three children. I served as a police officer for 24 years as a K9 Officer, Sergeant and Detective retiring August 1, 2021.
I'm a curious person and a prior detective and knowing only 5% of earths oceans have been charted and explored, I was impelled to become a certified diver and start exploring the ocean.
Shelby
Operations Manager
Hello everyone! My name is Shelby and I am a PADI IDC Staff Instructor and the general manager of Silent World Dive Center. I am a life long Floridian and I spent the ages of 0-10 living on a sailboat with my family in Coconut Grove, Fl. I love everything that has to do with the ocean and the majority of my time is spent scuba diving, snorkeling, kite boarding and sailing.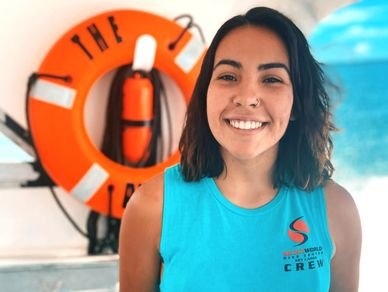 Yasmin
General Manager
Hi guys, my name is Yasmin and I am the manager of Silent World Dive Center.
I'm also a PADI Rescue diver and have been diving since 2019, which is pretty new compared to the oldies but I can say that these past two years of diving have taught me a bunch. I like to say "every new dive is always a new experience".
Rena
Director of Conservation
Hi everyone! My name is Rena and I am Silent World's Director of Conservation.
After obtaining my degree from Towson University, I began my scuba journey diving off the coast of South Africa. Coral restoration research and marine conservation outreach brought me to the sunny Florida Keys. You'll be sure to learn about our beautiful marine ecosystem while diving and snorkeling with us! From fish and invertebrate identification, coral conservation, shark behavior, and more!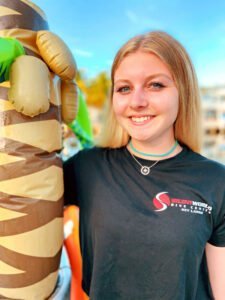 Mallory
Booking Specialist
Howdy! My name is Mallory and I'm from Manhattan Kansas! I fell in love with the ocean when I was 4 years old and dreamt of living by the water since then. I began scuba diving when I was 16 and I am working towards becoming a dive master! I love to teach, inform, and make people smile. My goal is to help as many people enjoy and love the ocean as much as I do!
Bill
Platinum Course Director
I am originally from Atlanta, Georgia and have lived in Miami for the past 20 years.
I founded Grove Scuba in 2006 and I am a PADI Platinum Course Director. I am also a CPR and First Aid Instructor Trainer, as well as a DAN Instructor Trainer who is actively involved in diver safety training.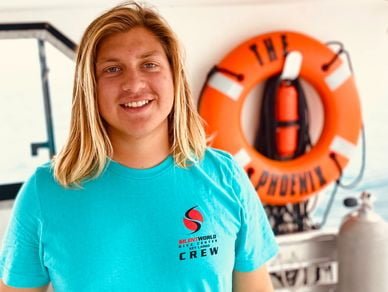 Gabe
Head Instructor
I was born in Miami FL, raised in Greenwich, CT but my heart has always belonged to New York City.
My love and passion for the ocean has brought me down to the Florida Keys where I fill my days instructing, diving, and sailing.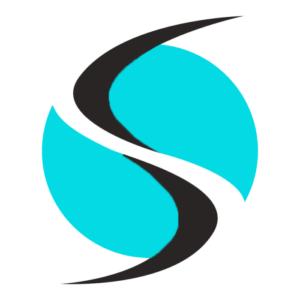 Ashlyn
Instructor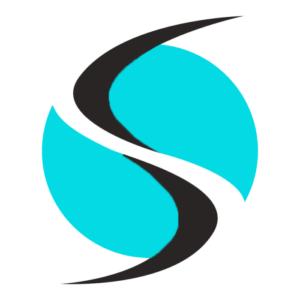 Killian
Instructor
Matt
Instructor
Hi everyone, my name is Matt! I have been diving since 2002 and instructing for the last 10 years. I grew up diving in New England and can personally guarantee the diving in Key Largo is much better! I moved to Miami a couple years ago for grad school in underwater archaeology at UM. I now split my weeks between Miami and Key Largo, as an instructor and deckhand on our beautiful boats. So come snorkel or dive with Silent World and make all your friends jealous!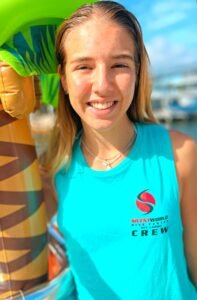 Bianca
Instructor
Robert
Divemaster
If you've made it this far then you already know, my name is Robert and I am a PADI certified Divemaster. I am originally from North Carolina which is home to the 'Graveyard of the Atlantic' offering some of the world's most intriguing wreck dives. But nothing compares to the diving here in Key Largo – with a fantastic mix of storied wrecks and vibrant reefs, there truly is something for every type of diver!
My passion is helping divers from around the world discover these amazing dive sites. Whether it's as a guide, helping you get certified, teaching a refresher course, working as first mate on our beautiful boat, The Phoenix, or simply swapping dive stories at the shop, I look forward to sharing my love for the underwater, dare I say it…'silent' world with you!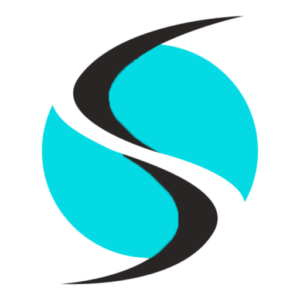 Mary
Divemaster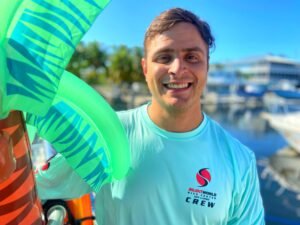 Runny
Deckhand
Hello there, my name is Runny I was born in Camagùey Cuba raised in Miami. I'm a part-time deckhand for silent world but I'm also a full time lead paramedic for key largo EMS and fire. My passion is to be a helping hand to others and being kind.
Brianna
Deckhand
Hi! My name is Brianna. I was born and raised in the Keys. I love to sail, fish, snorkel and anything water related. Im excited to share my passion with you guys! :0)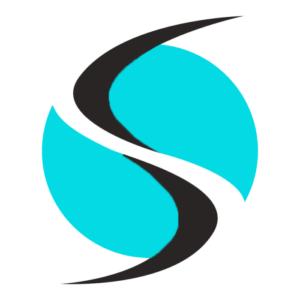 Alex
Deckhand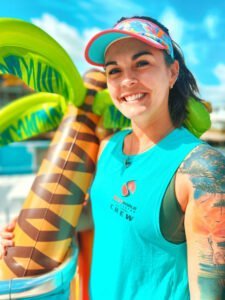 Emily
Deckhand
Hello, my name is Emily! Originally from Wisconsin, I wanted to escape winter and ended up in the Keys! When I'm not a deck hand on the boat you can find me working as a dental assistant or out on my paddle board exploring the mangroves. Conservation of our oceans and coastlines is a huge passion of mine and I do regular shoreline cleanups, trash pickup dives, participate in lionfish derbies, and I have my own jewelry brand where I make jewelry out of lionfish fins! I hope to see you on out the boat soon!
BrookE
Deckhand
Aloha, My name is Brooke. I am a Marine Biologist, Dive Master, Deckhand, and an Adaptive Dive Buddy. I recently moved to the Keys from the Big Island of Hawai'i were I worked on Coral Research and Water Quality. I was also apart of a Sea Turtle Rescue Team! I have became passionate about discovering the marine ecosystem and teaching/showing others the underwater world in the process. Now in the Keys, I work with a few marine nonprofits such as REEF Environmental Education Foundation and Dive Heart. Please ask me about Fish ID, Cephalopods, and Conservation methods! 
Best bubbles!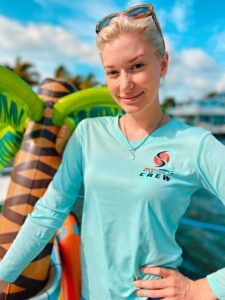 JD
Social Media
Hi! My name is Julia, most people know me as JD though! I am originally from Connecticut. I am Rescue Diver certified and have been a certified diver since 2020.
I loved diving so much I decided to combine my love for science with my passions. I am a grad student at UM in Underwater Archeology. My hobbies are singing, photography/videography, and I work at a high end jeweler part-time. Feel free to ask me nerdy rock questions, I also have a geology degree from UConn 🤓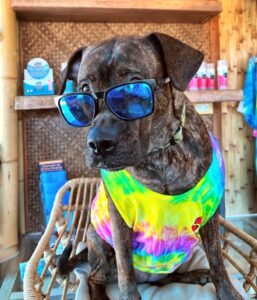 Layla
Director Food Sales
Sugar
Director of Activites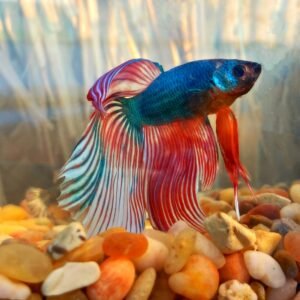 Tank
Shop Security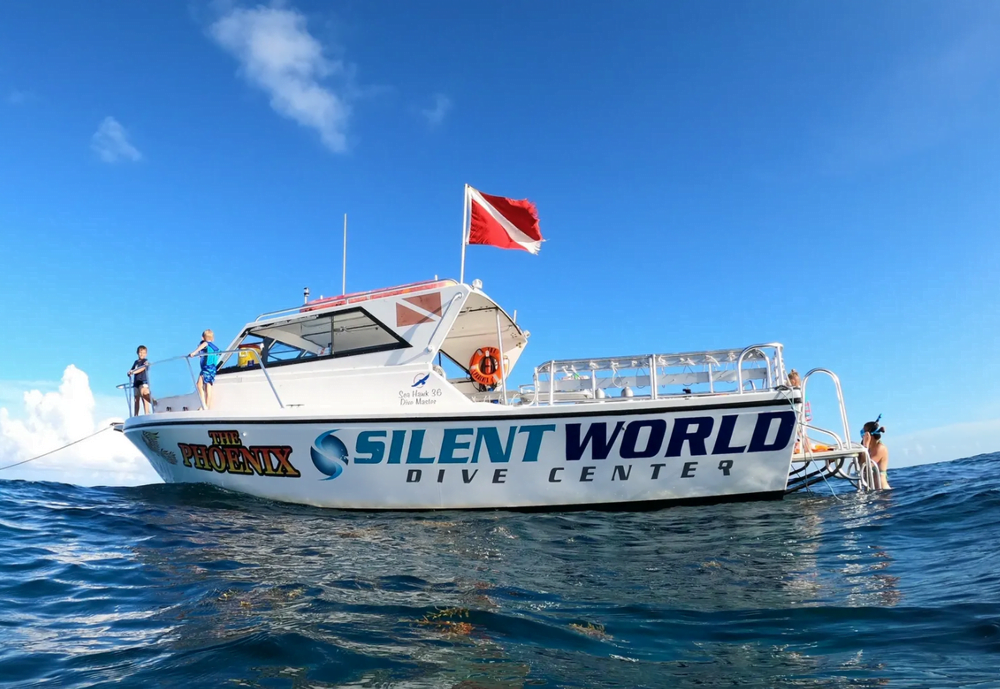 The Phoenix
Dive Boat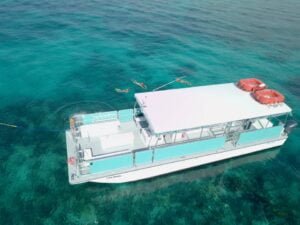 The Calypso
Dive Boat