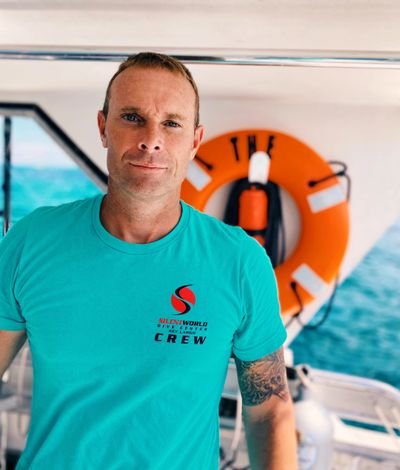 Divemaster
Hey I am Kevin! I was born and raised in Arizona, and married with three children. I served as a police officer for 24 years as a K9 Officer, Sergeant and Detective retiring August 1, 2021.
Favorite Dive Site
Wreck diving (Benwood, Speigel, Duane and The Bibb.
My dive gear
Aeris BCD and Regulators with a Mares Smart Air computer.
How & why did you start diving?
I'm a curious person and a prior detective and knowing only 5% of earths oceans have been charted and explored, I was impelled to become a certified diver and start exploring the ocean.
What is your dream dive vacation?
Bali in South East Asia to dive the USAT Liberty a 412 foot cargo ship from World War II.
Favorite place to visit in the Florida Keys?
Islamorada Brewery & Distillery
If you aren't scuba diving where can we usually find you!
Exercising (lifting, pickleball, basketball, etc.)